1 / 9
Living On The Etch - Geode
2 / 9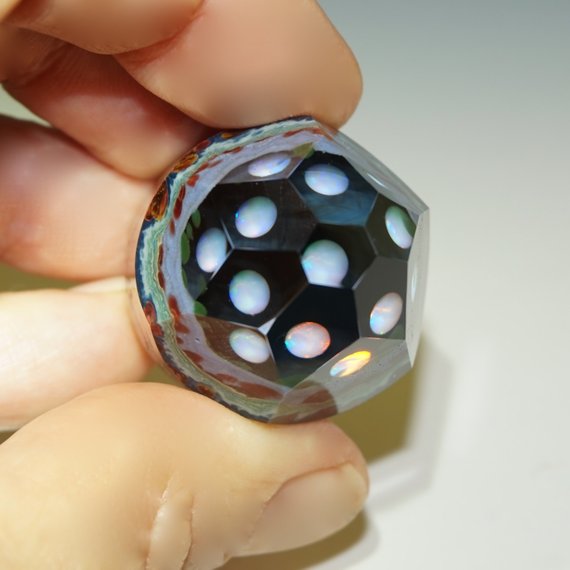 Living On The Etch - Geode
3 / 9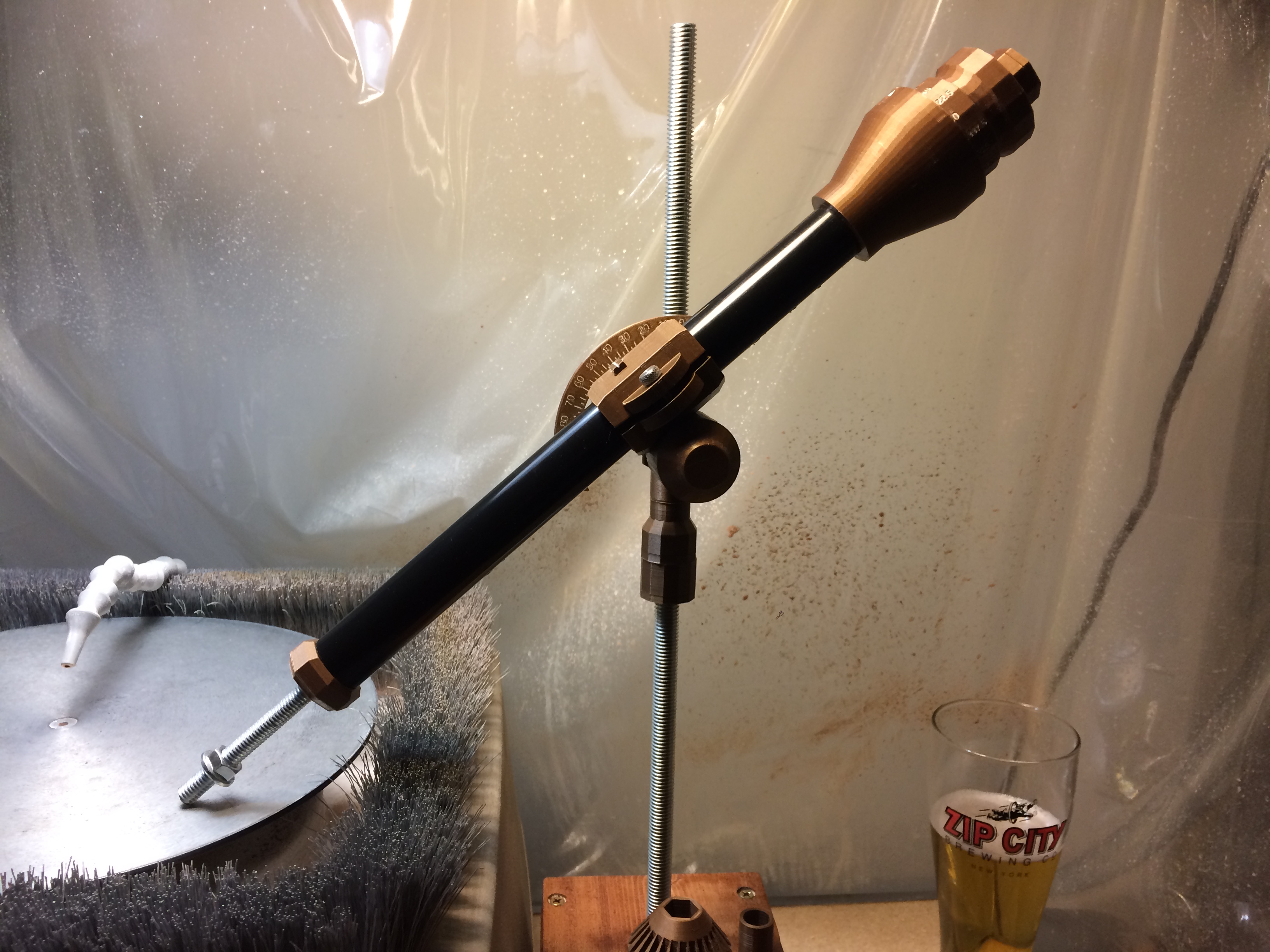 LapDancer - Final prototype testing
4 / 9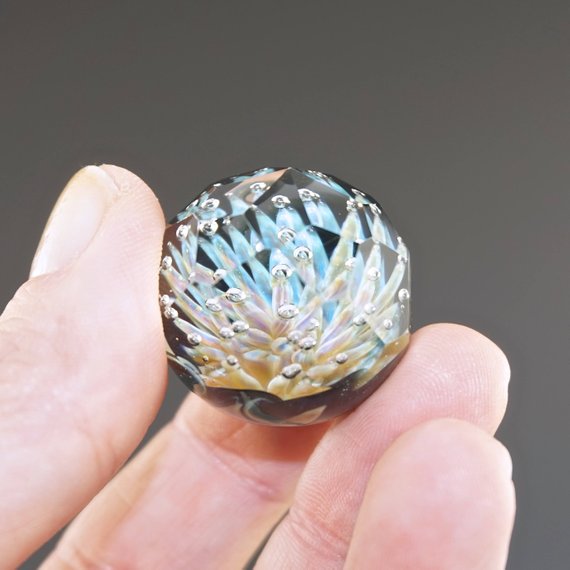 Living On The Etch - Marble
5 / 9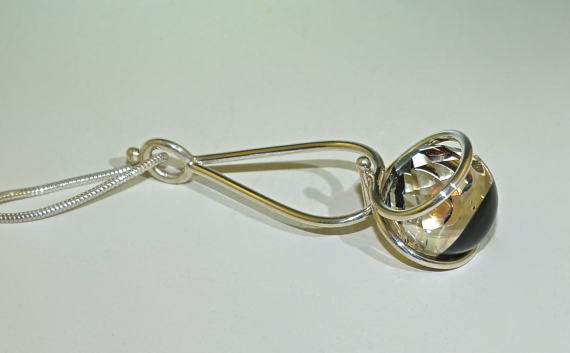 Living On The Etch - Pendant
6 / 9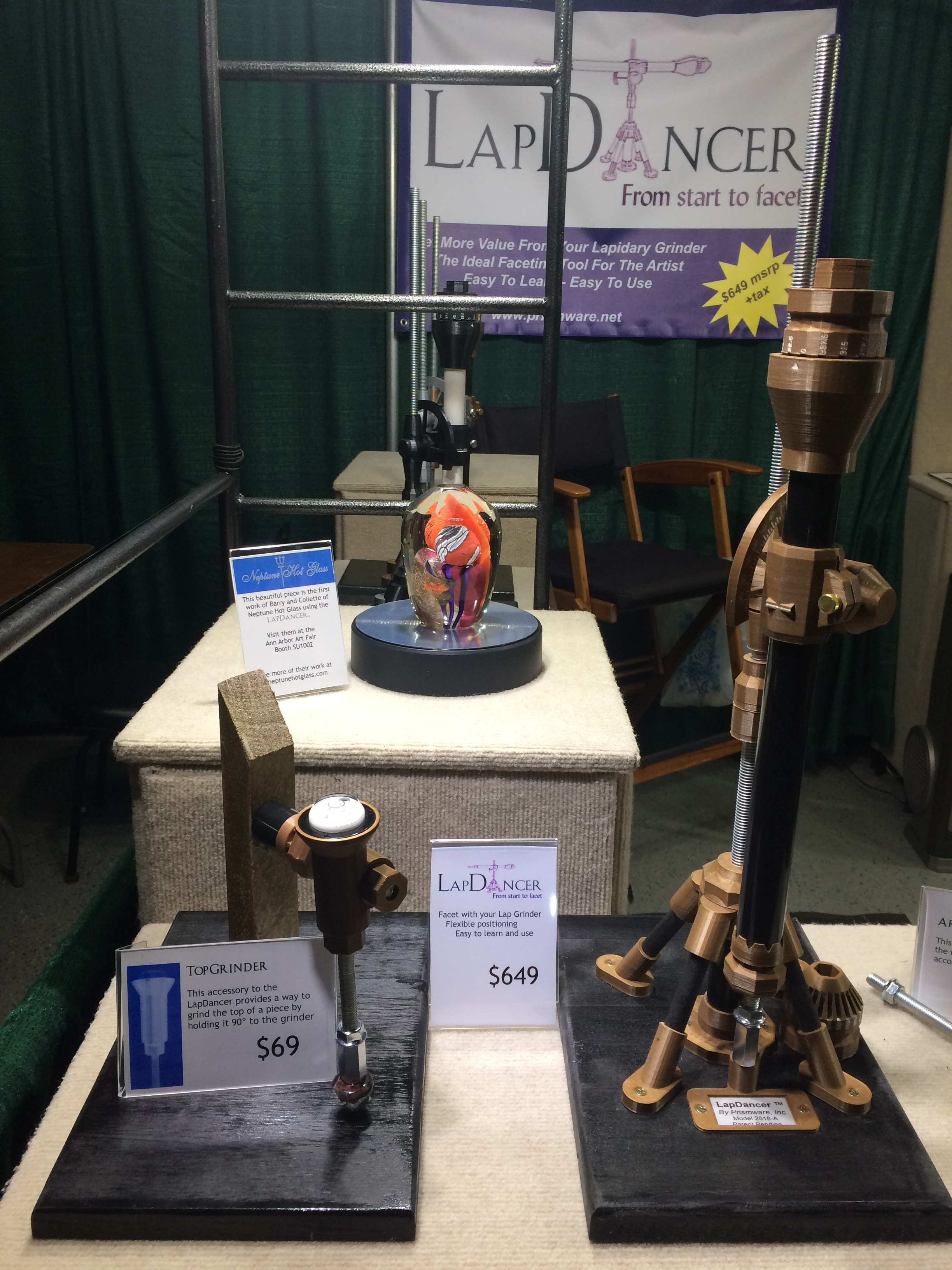 Michigan Glass Project Display
7 / 9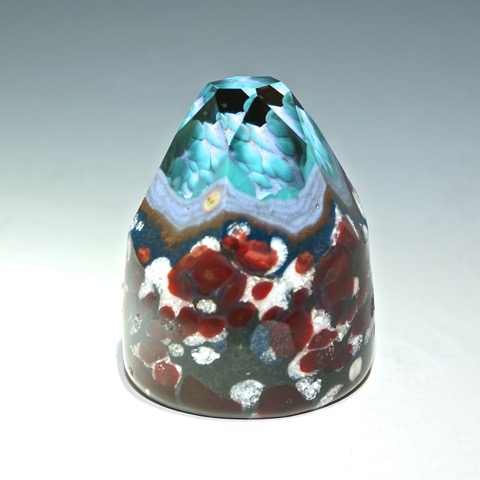 Living On The Etch - Marble
8 / 9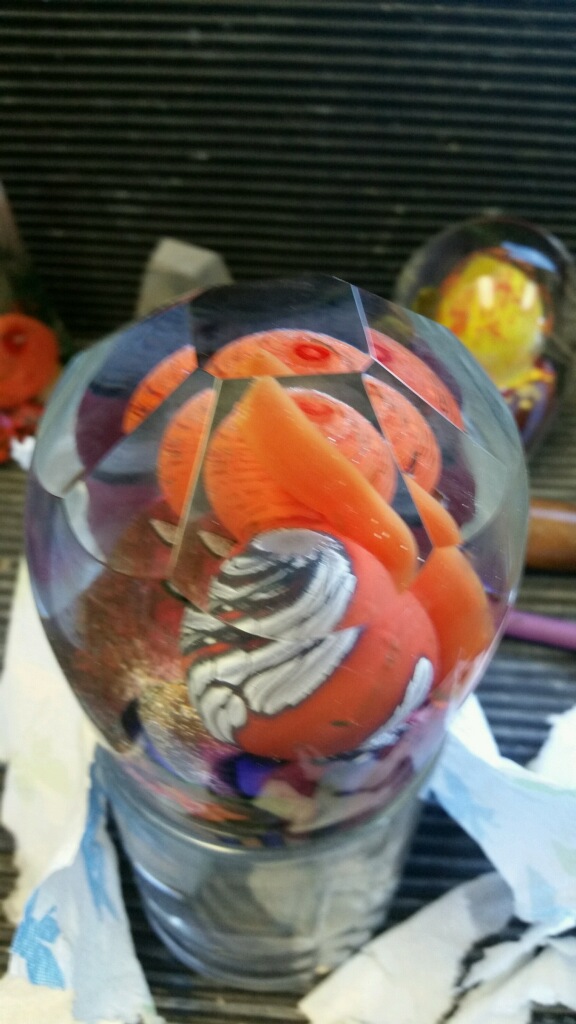 Neptune Hot Glass - Paperweight
9 / 9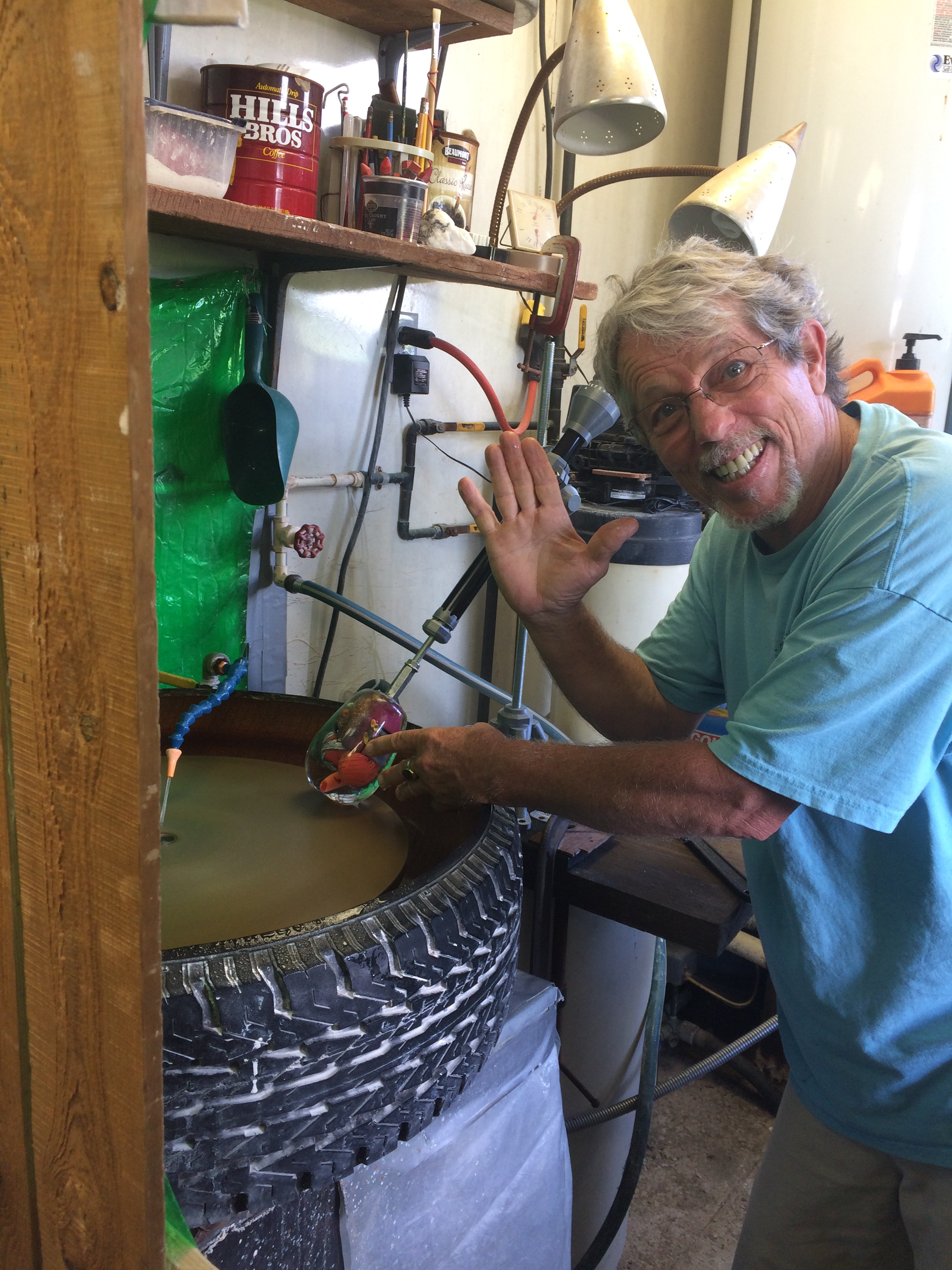 Neptune Hot Glass - Berry grinding a paperweight
❮
❯
Prismware, Inc. is dedicated to delivering an independent, affordable jig for faceting glass objects using a lapdiary grinder.




About PrismWare

The Inventor: Steve Wortley
swortley@prismware.net

---

Steve is a system architect with over thirty years in telecom and manufacturing system design and implementation. The LapDancer was developed after discovering there was no good way to leverage his friend's lapidary grinder for faceting glass.

---
Special Thanks


Charlie and Paula Shoulders
info@LivingOnTheEtch.com

---

Charlie and Paula Shoulders, the owners of Living On The Etch, create beautiful glass objects. Charlie was the inspiration for and prototype evaluator of the devices that became the LapDancer. Their patience and friendship have exceeded anything I could ever expect or deserve. Special thanks to Charlie for not punching me every time I've burst into his shop and exclaimed "I have an idea!"



Prismware, Inc. would like to thank Living On The Etch for their kind permission to use one of Charlie's geodes as as the menu icon for this site.



Berry and Collette
Neptune Hot Glass


---

These gracious people and superb artists have been so supportive and simply a delight to get to know! Their willingness to work with me to find the limits of the LapDancer has been greatly appreciated.


Christine Chubenko
What Webs We Weave


---

For more than a decade Chris has supported my many crazy ideas. If ever you need web services or a graphic designer, you only need to look at the LapDancer logo to know where you should go for a creative idea superbly executed. Apologies for mangling this website by going at it myself. And yes Chris, I still have a cold one and a porch just waiting for you!